Engineering Toughness Resin

are a type of resin that polymerizes and cures when exposed to ultraviolet light. These resins are formulated with hyperbranched polymers, which are highly branched macromolecules characterized by a large number of end groups. Hyperbranched polymers have a unique structure that gives them advantageous properties, such as high toughness and good anti-aging performance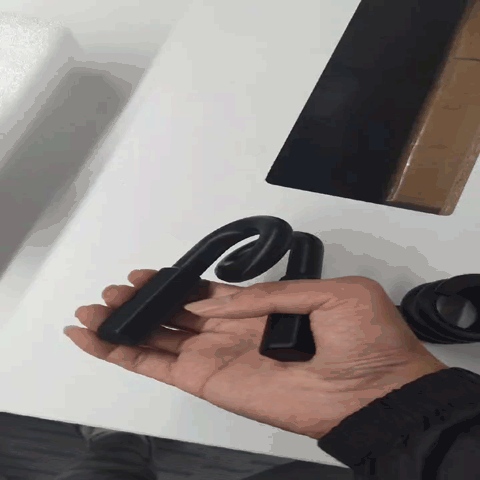 Highlights

1. Similar To ABS Plastic
Its features can anti-aging and its mechanical performance decrease is very low. Normally, the abs like resin can only hold the mechanical performance for about 3 months. But this type of resin can hold with good mechanical performance for no less than 12 months.
ABS PlASTIC AFTER 1 YEAR: 80~85%ENGINEERING TOUGHNESS RESIN AFTER 1 YEAR: 70~80%2. Improved Mechanical Properties
Hyperbranched polymers can enhance the mechanical properties of the cured resin, providing better toughness and impact resistance compared to linear polymers.
3. Applications
Hyperbranched UV resins mechanical performance same as abs material or better than abs material. So you can use it for the engineering application.

Technical Datasheet
| | | |
| --- | --- | --- |
| Physical Properties | Typical Value | Method |
| Density[g/cm³][1] | 1.1-1.25 | Liquid Density Meter |
| Viscosity[MP.s][1] | 3000-5000 | NDJ-8S Viscometer |
| Shore Hardness[D] | 78-82 | ISO 164 |
| Tensile Strength[MPa][2] | 41.89±1.8 | ASTM D638 |
| Tensile Modulus[GPa][2] | 0.49±0.05 | ASTM D638 |
| Elongation[%][2] | 21.2±0.3 | ASTM D638 |
| Flexural Modulus[GPa][2] | 1.11±0.1 | ASTM D790 |
| Flexural Strength[MPa][2] | 43.45±0.2 | ASTM D790 |
| Impact strength[J/M][2] | 279.5±30 | ASTM D256 |
Recommended print settings

| | |
| --- | --- |
| Type Name | Monochrome Printer |
| UV length[nm] | 385~410 |
| Light Intensity[μw/cm²] | 3500-4500 |
| Post Cure Light Intensity[mw/cm²] | 200 |
| Layer Height[mm] | 0.025 | 0.05 |
| Bottom Layer Count | 5-8 |
| Bottom Layer Exposure Time[s] | 25-35 |
| Other Layer Exposure Time[s] | 4-8 |
| Rest Time After Retract[s] | 5-7 |
| Lifting Distance[mm] | 8 |
| Lifting Speed[mm/min] | 80 |
| Retract Speed[mm/min] | 150 |
| Environment Temperature[℃][1] | 30 or higher |
Download

TDS_ENGINEERING TOUGHNESS RESIN